« Museum Row | Main | Zachary »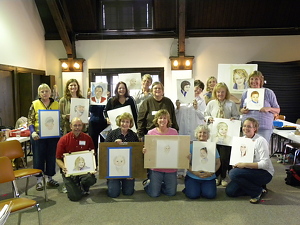 A BIG thank you to Bloomington Watercolor Society for their gracious hospitality this weekend. Dinner at Grazie Italian Eatery, lively conversation, a day of painting fun with delightful people--it doesn't get any better than that! And, for a group that doesn't often paint portraits, you all did fantastic! Thanks, again. I thoroughly enjoyed myself and feel like I have a new group of friends!
Topics:
Workshops
Comments
4 Responses to Thank you to Bloomington Watercolor Society!
Deborah
via judymudd.com37 months ago
We really enjoyed the workshop, thanks so much for coming to Indiana. I learned a lot!